This guide will help to install Mojave 10.14.4 using this hardware:
1) motherboard
Asus WS x299 Sage/10G
2) CPU
Intel 7980 Xe
3) graphic card (for now no full acceleration because No NVIDIA web driver for Mojave)
Titan Xp collectors edition 12 Gb
4) Thunderbolt 3 adapter
Asus ThunderboltEx 3
Local storage disk used:
0)Hitachi 512 gb mechanical drive (Mojave)
1)Samsung pro 960 pro Nvme 1 tb (windows 1903)
2) Samsung 850 pro 512 Gb (macOS High Sierra 10.13.6)
3) Seagate ST10000VX0004 10tb (exfat)
we will use to download and to install Mojave some applications/scripts you can find on macOS86.it download section:
RunME_Downloader (to download OSX version beta or not we want to install)
to create an USB installation pen drive:
Install_Mac_OS_X
We have to configure Asus Sage's bios as the following pictures.
This is not mandatory but it is useful to start with a common bios setup and then to elaborate a best configuration to satisfy own needs
BIOS 0905
(latest one today 20/04/2019)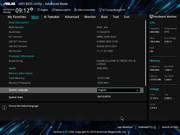 Select a XMP profile o set Memory to proper XMP parameter(XMP profile)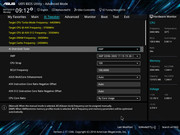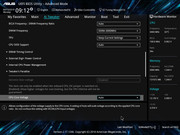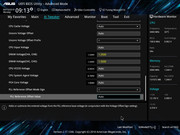 Parameters shown are relative to owned memory, every kind of memory could differ in some values
Now we will set some parameters for CPU
Here it is mandatory
to disable MSR Lock Control
to pass ++++++ steps and by pass MSR 0Ex2 hang if register is locked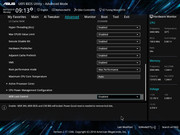 below other screenshot used to configure properly our Bios
A critical parameter could be CSM (disabled or enabled it also considering monitor number you have connected in my case 2 monitors (one on HDMI , one on DP port useful also to put on in 4G bios section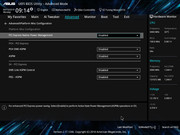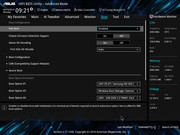 Thunderbolt adapter I use (also other type like Titan Ridge) must be inserted in PCIEx slot 2, also thunderbolt header cable must be connected.
for a gold configuration we have to install driver in windows before connecting our adapter on board
These are bios parameter we have to use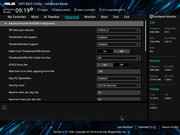 Usb parameters are set as shown, you can also try in different way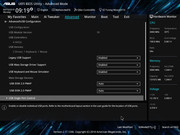 Now we should follow
@Gengik84
guide to create a USB pen drive you can find from link below:
MacOS86_Downloads/?path=Applicazioni/Cr ... installare
Read also this guide wiht attention:
viewtopic.php?f=41&t=2
Press F8 key function to select our USB pen drive
Some useful screenshots: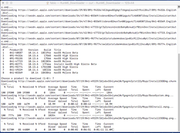 Installation Steps
choice where to install OSX installer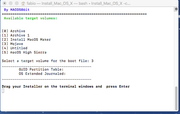 Choose alternative method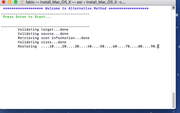 Mojave's screenshots, using a not supported GFX your system will have a basic graphic support with no graphic acceleration.It is possible to use a double monitor config with correct resolution but always with no gfx acceleration patching WEB driver and use it partially in Mojave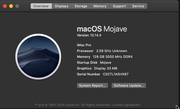 Pay attention
To have a fully ethernet (gigabit) functionality you have to follow this guide link here:
viewtopic.php?f=68&t=1329
It is also possible to engage a risky method with an implementation of a flash of our motherboard to inject proper divide id for our ethernet chip.
Attached here a simple EFI used for installation (also working well for post install: With this we do not have many description in PCI information tabs, but we will have a fully working hack with also a critical task for many hack working (Sleep/wake)
For any informations or help request for this guide you can post here following forum rules/netiquette
Good hack to all
As always thanks
@Gengik84
for his great helps and tools used in this guide