Hi people!
I would like to propose to you a
different way to test our beloved Hackintosh system
, I am referring in a special way to people who likes to overclock owned system in a
not too much exaggerate and sophisticate way
It is a
"street way"
to test using a different approach and thinking!
If you want use this simple steps.
Software needed:
1) an app to monitor your system frequency and temperature like Istat menu IPG (intel power gadgets)
I use IPG
https://software.intel.com/file/770353/download

2)
free software of color correction/special effects compositing like Blackmagic Design DaVinci Resolve 15
https://www.blackmagicdesign.com/suppor ... and-fusion
I use Studio version but also not Studio free version is ok for our task
This software will be installed with all default and basic parameters

3)
All high 4k and more resolution R3d video files you can download freely from link:
https://www.red.com/sample-r3d-files
For point 2 you need to register
before have the chance to download software we need
(no confirm email is sent but you have to fill form with some datas)
So here we go!
After installing DaVinci Resolve free version you will have on Launchpad
Resolve Icon
like you can see in this screen shot: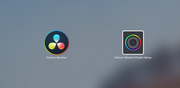 launch DaVinci app
and you will see this: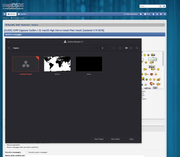 click on Untitled Project icon and you will enter on this great app used in many Hollywood Studios for spot or cinematographic task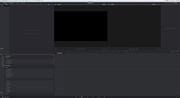 Previous picture is standard graphical interface for this app
Now right clic on media pool space like pictures here and select import media voice menu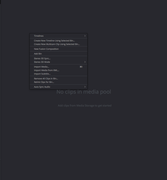 now choose previously downloaded high resolution R3d video files (more you download them more test will be longer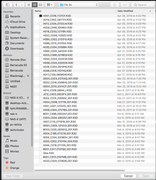 you will have in this way media pool populated by
previously downloaded video files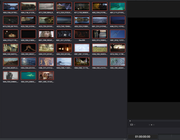 now open IPG
(intel power gadgets or similar monitoring app)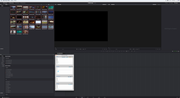 Ok we are ready to start our "stressing" test
Please take a look to temperature and other parameters in particular way If you are using Sync all cores bios option or similar in your bios settings
Following steps will be use all cores of our CPU and in many situation also our GPU
(AMD or Nvidia)
so temperature will increase proportionally
ok
select with left click all video icons on media pool, right click and select "generate optimized media"
wait and listen your Cpu and GPU fans